Phishing Examples
Posted in Announcement
Phishing attempts are emails (or phone calls) which appear to be legitimate and seek to steal your credentials, money, or info
These are active phishing or hacking attempts on Georgetown University email. If you clicked on a link or otherwise responded to a fraudulent email, go to another computer and change your password. You can also contact us at CIRT@georgetown.edu.
Featured Recent Phishing
April 2020
Bogus Canvas Account Notice being sent to faculty and students. Do not click these links and enter any sign-in information.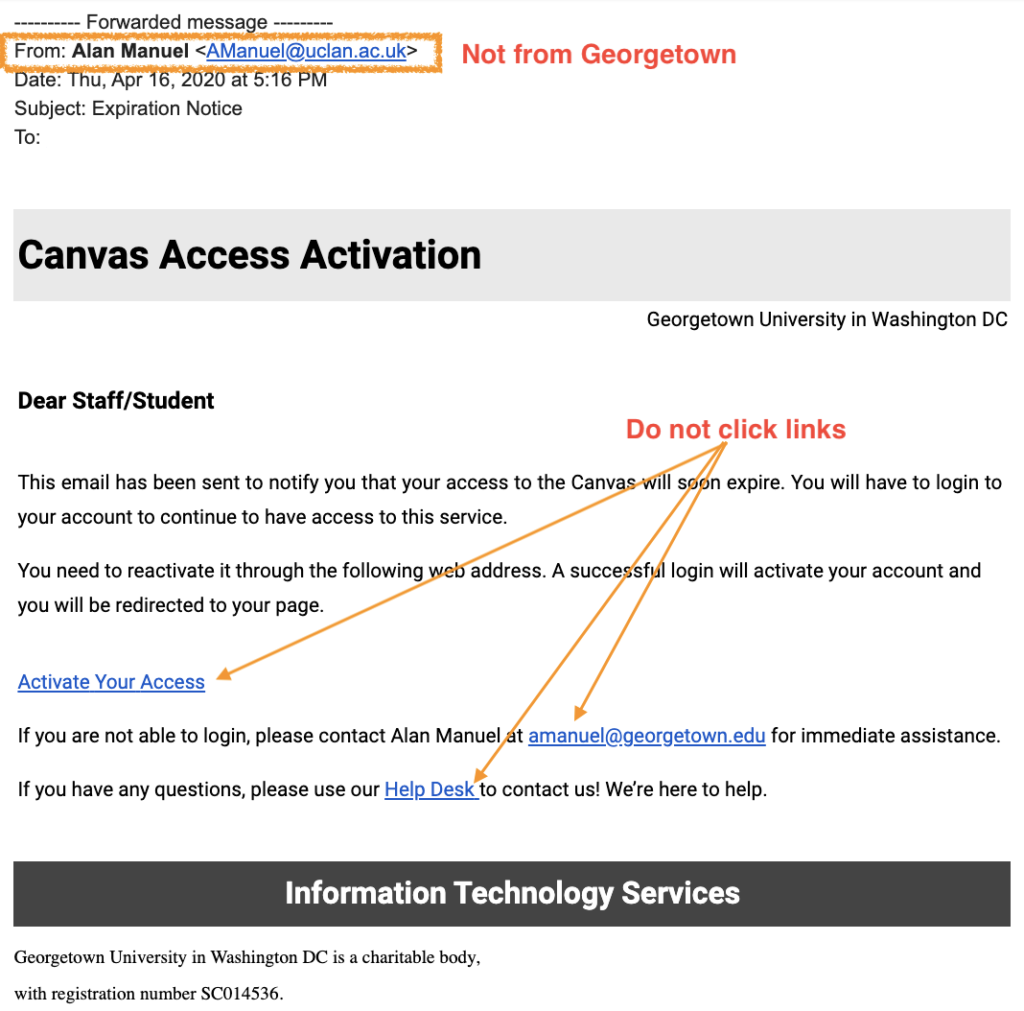 ---
March 2020
Scammers are taking advantage of the fear around the coronovirus pandemic. Beware of fraudulent emails!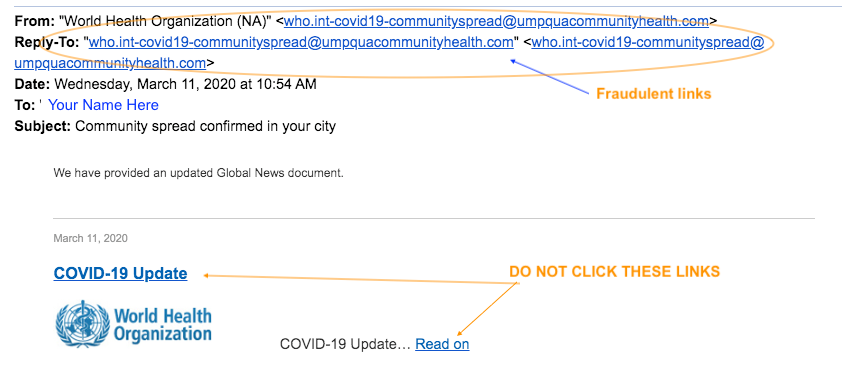 ---
July 2019
This fraudulent email is intended to steal money. The sender is NOT the familiar person it appears to be.

---
Update: July 23, 2018
This extortion email is actively targeting GU and the public at large. Do not respond to this email in any way. See our News & Announcements page for additional information.

---
June 2018— This phish is actively targeting GU Faculty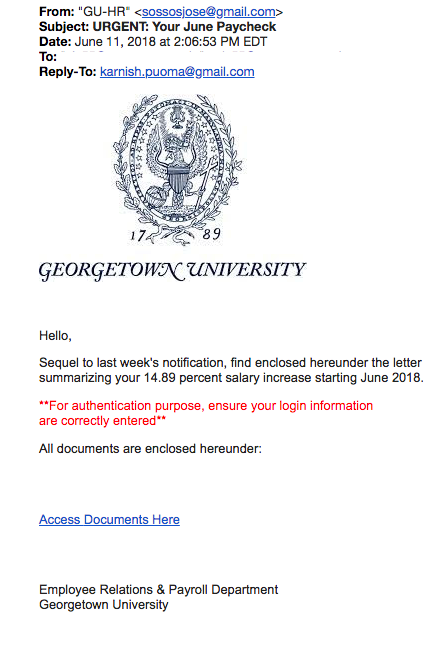 May 2018— This phish is actively targeting GU Faculty.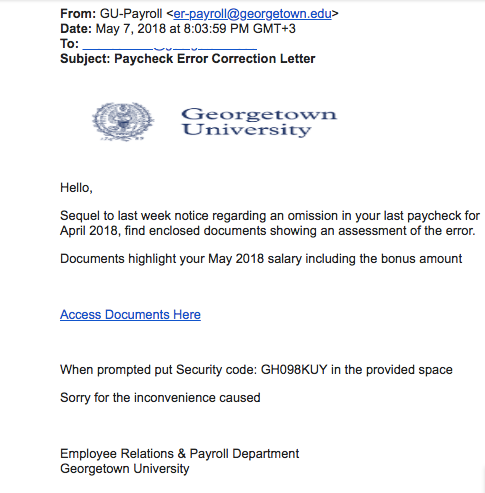 April 2018
March 2018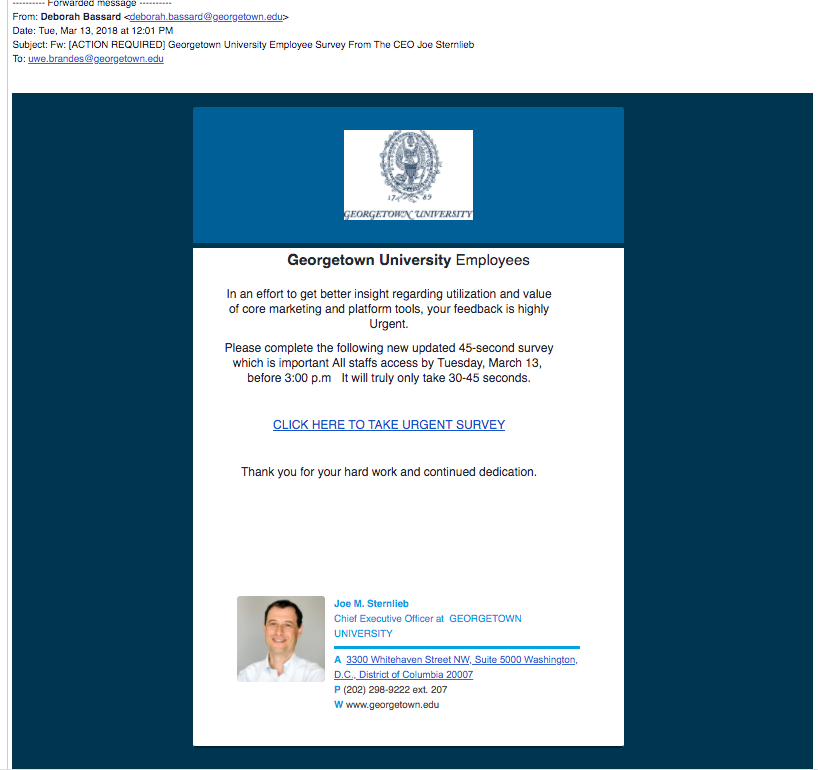 February 2018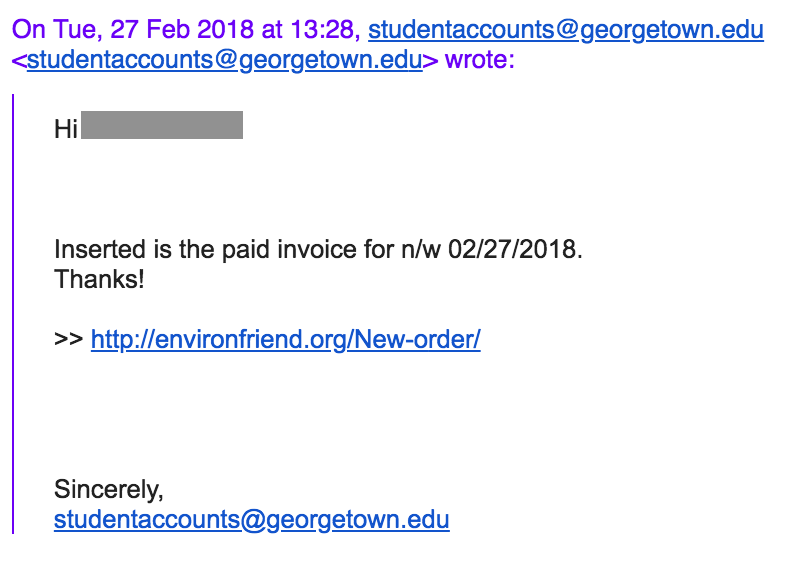 Fall 2017
August 24, 2017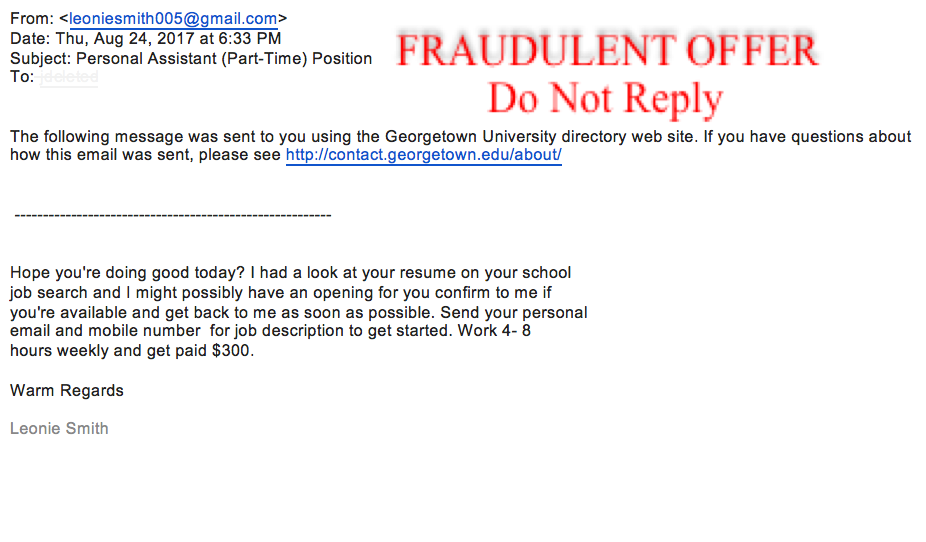 The above email is a job offer scam that has been circulating the University. The subject was "Personal Assistant (Part-Time) Position." The email was sent from Leonie Smith and states that she "had a look at your resume on your school job search and might possibly have an opening".
August 2, 2017

The above email is a phishing scam that attempts to get users to view their payroll invoices. The subject line was "ADP Payroll Invoice 85758117 for month 07/01/2017 – 07/31/2017". It states that "Your ADP Payroll invoice is ready and has been enclosed below, for your reivew." Do not click on the link in the email.