Why do I need a Password Manager?
What's the Deal with Password Managers
Password managers are a powerful tool to help you create and securely store all passwords for seamless login to online accounts across all devices. Typically, a password manager installs a browser plug-in to capture your passwords and save your credentials (i.e. username and password), and when you return to that website, it offers to log you in automatically. You can even save multiple logins to one site!
But Are They Safe to Use?
Most reputable password vaults are transparent about their security models and what they're doing to keep your data safe even in the event of a hack. Make sure the product uses 256-bit AES encryption to make your data unreadable to anyone without your master password, whether it's stored on your personal phone or computer, on the service's cloud servers, or in transit. It's also imperative to check that the service you're considering has a "zero-knowledge" security model, where none of the product staff can ever actually see your master password, so none of them (and no one who has broken into their systems) could decrypt your data and see it even if they had access to it
Password Manager Benefits
One-click access to any stored password
Password encryption
Password generation and storage
Seamless access to your accounts across all devices
Freedom from remembering complicated passwords
Security checks to prevent reuse and compromise
How Do I Pick One?
There are many reputable password managers available. And most have both a free version and a paid version. And your browser may be a good choice for your needs. Paid or premium memberships will likely provide you additional features than the free versions, but that doesn't mean a free version isn't good. There just may be limits on number of passwords you can store or may not include the ability to sync across devices, for example.
Here are some of the features you should look for in a password manager
Password Security Encryption
Unlimited password storage
Form and payment autofill
Sharing capabilities with authorized users
Capability to store other data, such as software product keys, addresses, bank accounts, and credit card numbers
Security alerts you if you're reusing passwords
Breach notifications for sites you're using
Backup services – easy to restore if data is lost
Ability to sync across your multiple devices
Passphrase generation with various complexity options
Here are some reputable password managers. Try these or others to see which one may work for you.

Browser Password Manager Options
Your computer browser has come a long way in supporting data privacy and security. The latest offerings from the "Big Four" provide nice features for saving the multitude of passwords you have to enter on websites, portals and applications. Take advantage of the convenience and improved security provided by Chrome, Firefox, Safari, and Edge.
*If you use a different internet browser, these features may not be included or as advanced as these, so be mindful of the most beneficial security features when choosing to store your credentials.
Be Advised: These autofill features allow anyone who uses your computer when it is logged in under your account to have access to your accounts where the saved password will be filled in. It is important that you keep your computer under your control at all times if you choose to use the built-in browser password manager.

Click to learn more about how to use your browser as your password manager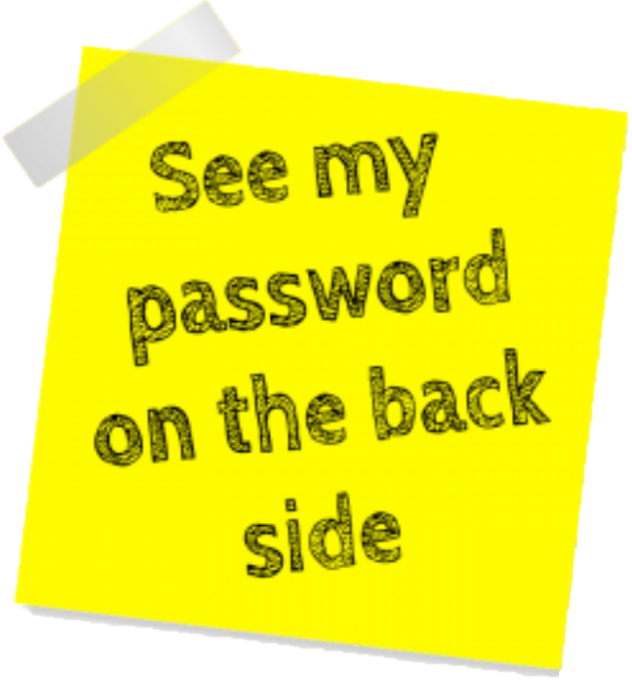 What you need to know: Using any password manager is better than writing down you passwords where they can be exposed